E-mail:eric@zeayeto.com
Tel:13632760179
The R&D Of Auto Mechanical Parts Cleaning Machine
There some typical automotive mechanical parts are difficult to clean by the manual method, such as precise parts in the transmission system and engine system, because sludge impurities are mixed in the gaps between the parts. This problem almost occurs everyday in the large scale car repair workshop. Some our clients feel headache when they face this issue and would like to get an effective solution from Zeayeto.
After receiving the feedback from market since February 12th, 2019, Zeayeto CTO ---- Mr.Luo managed to design and develop an overall solution for clients. The initial concept of the solution would be cleaning these mechanical parts effectively 、automatically and environmentally. After four months of hard work, Mr.Luo and his team successfully developed the first prototype of Auto Parts Cleaning Machine on June 2rd, 2019. The prototype was purchased immediately and received positive feedback from client after trial servicing for 20 days, and they decided to purchase more three sets for their branches.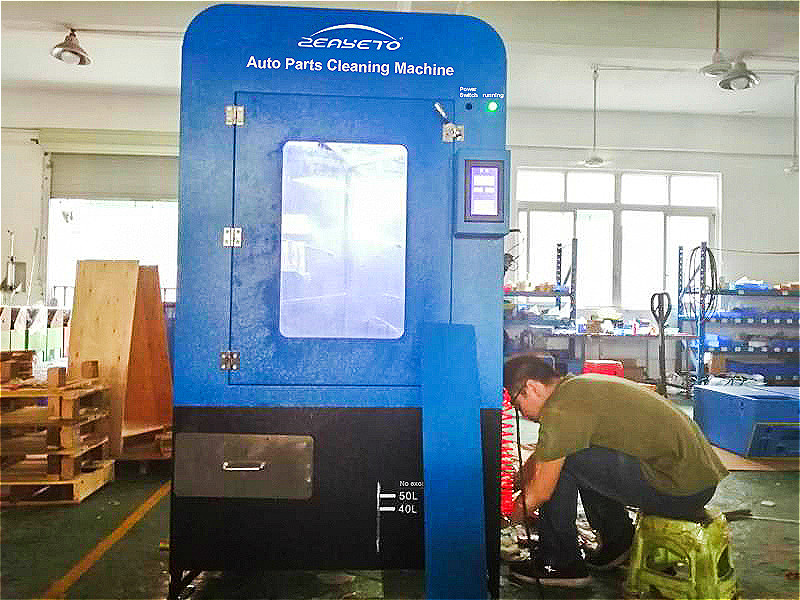 The working principle of Auto Parts Cleaning Machine is that using the mixture of water and special chemical cleaning agent in spray under the high pressure and temperature to clean the mechanical parts hanging in the internal machine. And the whole process runs automatically by the control of software, which usually needs 40 minutes to clean the parts completely. The harmful gas created by the cleaning agent in the high temperature will be filtered through the high precision activated carbon filter cotton ,so it will not do harm to the environment and also the human health. As the machine is driven by 220V AC, and the rated power reaches 8 KW, the cleaning capacity set to be tremendous stronger.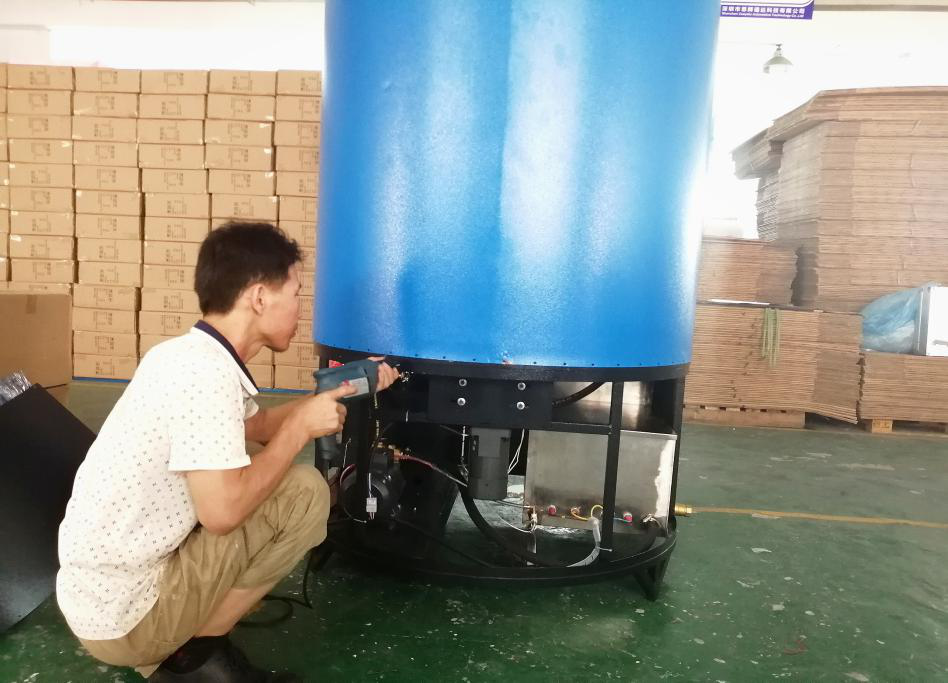 Zeayeto have been doing efforts on the new auto maintenance technology that can do good to the environment protection and human health for over seven years. And Zeayeto also successfully challenges many difficulties of auto maintenance like engine carbon cleaning without contamination. We will be consistent in working hard to innovate and respond to the call for environmental protection, and constantly update our technology for the benefit of human.

Shenzhen Zeayeto Automotive Technology Co.,LTD is a high-tech automotive maintenance equipment manufacturer and exporter ever since 2013. The products apply to gasoline&diesel vehicle. It is widely used for maintenance of combustion engine, transmission, power steering, lubrication system, water cooling system, air conditioning system, brake system etc, which provide intelligent and convenient way in automotive aftermarket worldwide. We persist being the leading smart automotive maintenance solutions provider and manufacturer.Zeayeto supplies products to 57 countries. Sales revenue in 2018 is USD5.97 million. With 100+ well trained and skilled employees,our annual capacity are 24 thousand pieces. Over 10 series equipment, All come with CE, FCC,REACH, ROHS marks. ISO 9001 and ISO14001 have been certified. We utilize advanced production and inspection facilities from Japan,Germany and USA. The inspection occurs throughout whole process flow. On the top of that, we invest 10% sales revenue in R&D of core technology and new facilities to improve competitiveness . Hence, the OEM/ODM project is absolutely doable and welcome.Customer Oriented, Quality Focused, Technology Driven are our non-stopping business philosophy. Zeayeto is always innovating technology and aiming to became a famous international brand in the automotive maintenance industry.Zeayeto Business philosophy: Technology Driven、Customer Oriented、Quality Focused.Zeayeto Mission and target: 1、Providing reliable products Zeayeto assists its customers achieve sustainable economic benefits.                                             2、To be a famous international brand in the automotive maintenance industry.Zeayeto Values: Innovation、Professional、Cooperation、Concentration、Responsibility、All Win.
Address:

3rd Floor, Building 59, Third Industrial Zone, Xitain Community, Gongming Street, Guangming New District Shenzhen China