E-mail:eric@zeayeto.com
Tel:13632760179
Company Profile
Shenzhen Zeayeto Automotive Technology Co., Ltd, founded in 2013, mainly focuses on the R&D, production and sales of automotive maintenance equipment in the automotive aftermarket. The company's main business owners and technical R&D personnel have been in the auto protection equipment industry for more than ten years. The management, development and research experience, and the development of various series of products for domestic and foreign 4S shop and repair company. The company provides professional OEM production for many customers at home and abroad, and has established its own brand of "zeayeto" and "zhengyitel". The products are exported to more than 20 countries in Europe, South America, Africa, Southeast Asia, etc., and have won unanimous praise from users.
Zeayeto – We will build the most professional equipment "smart" manufacturers in China to make people's lives better.
Our company relies on its own research and development team to have multiple patents, as well as core precision parts processing ability, complete assembly line, ERP, CRM and other management tools and systems. Adhering to the development concept of integrity, innovation, friendliness and concentration, and making it a core value of leda people.
The company introduced the advanced maintenance technology of American cars and successfully developed: automatic gearbox cleaning equal oil changer, fuel/intake/combustion chamber carbon removal multi-function cleaning machine, injector cleaning detector, full intelligent brake Oil switch, engine free automatic cleaning oil changer and other products, a variety of products have obtained design, appearance patents and CE, FCC, SGS, ISO and other safety and international standards certification.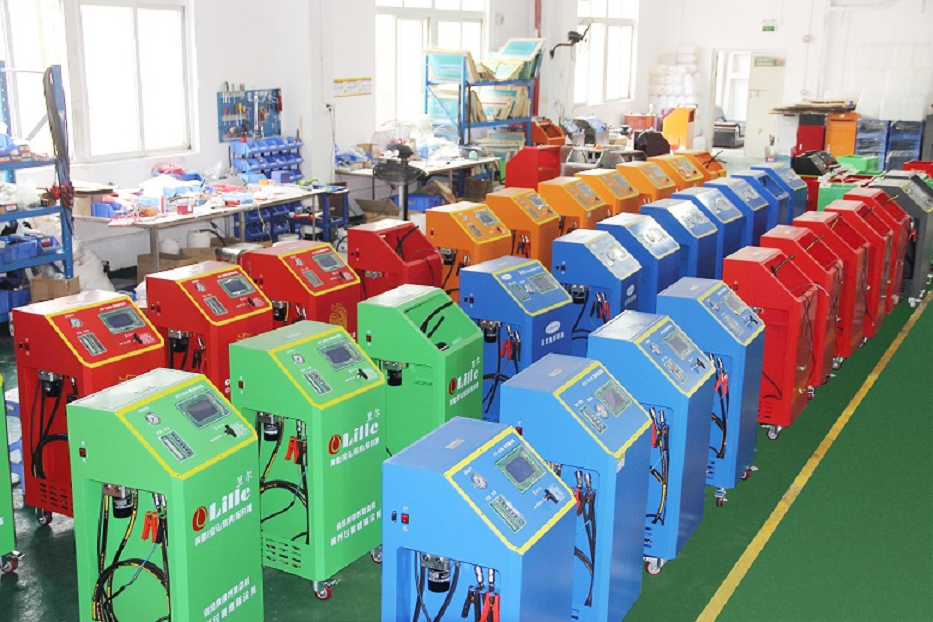 Zeayeto Products:
1.ATF-8100 Transmission flush machine
Equipment overview: High-precision weighing sensor metering, full intelligent computer board precise control of the same amount of oil change, internal use
The templating design has a very low failure rate and can automatically complete the gearbox cleaning and oil change in a short time. It is a powerful device for deep maintenance of the gearbox.
Main functions: automatic cycle cleaning; automatic equal-volume exchange; quantitative filling of new oil; quantitative recovery of old oil; automatic emptying of new oil drums; electronic scale one-button calibration.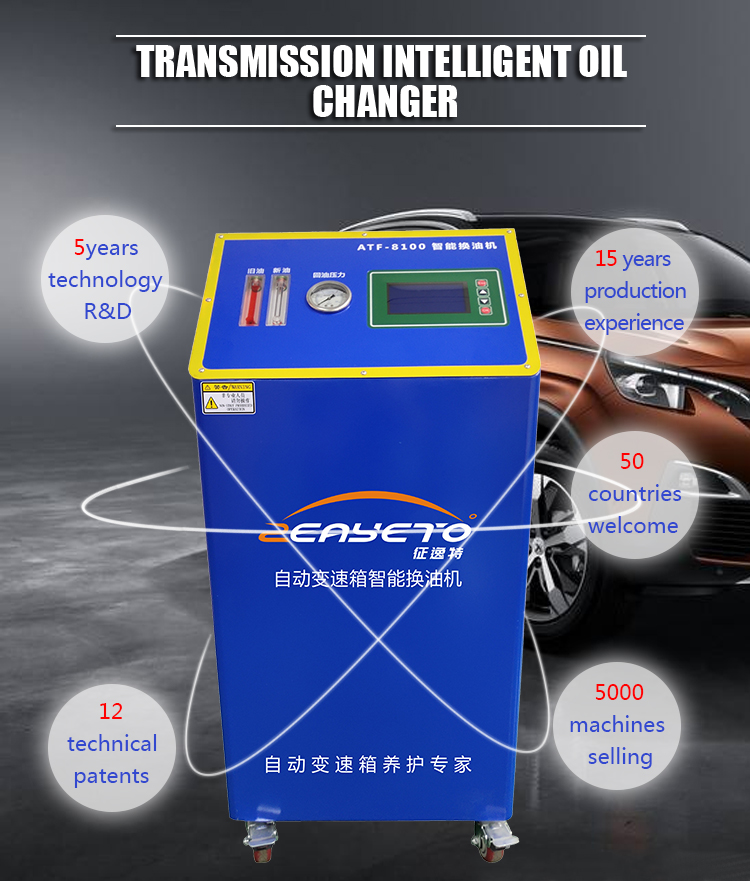 2.TD-501 Multi-function engine cleaning machine
Equipment Overview: Multi-function carbon cleaning machine, integrated engine air intake system, fuel system (injector), combustion chamber carbon removal, three-way catalytic converter cleaning and other functions. Among them, the ternary cleaning can be applied to two schemes of oily cleaning agent and water-based cleaning agent, which is the first in China and meets the needs of various project plans. The device is equipped with a high-definition display and a 1.3 megapixel HD camera. The carbon removal and cleaning effects are clearly visible, which is convenient for operation and project marketing. After cleaning, the vehicle has improved power, stable idle speed, smooth start-up, reduced fuel consumption, more environmentally friendly exhaust emissions, and new performance recovery. The device is small in size and easy to operate.
Main functions: Fuel system (injector) cleaning; air intake system cleaning; three-way catalytic converter cleaning (oily); three-way catalytic converter cleaning (aqueous); combustion chamber foam decarbonization; high-definition display.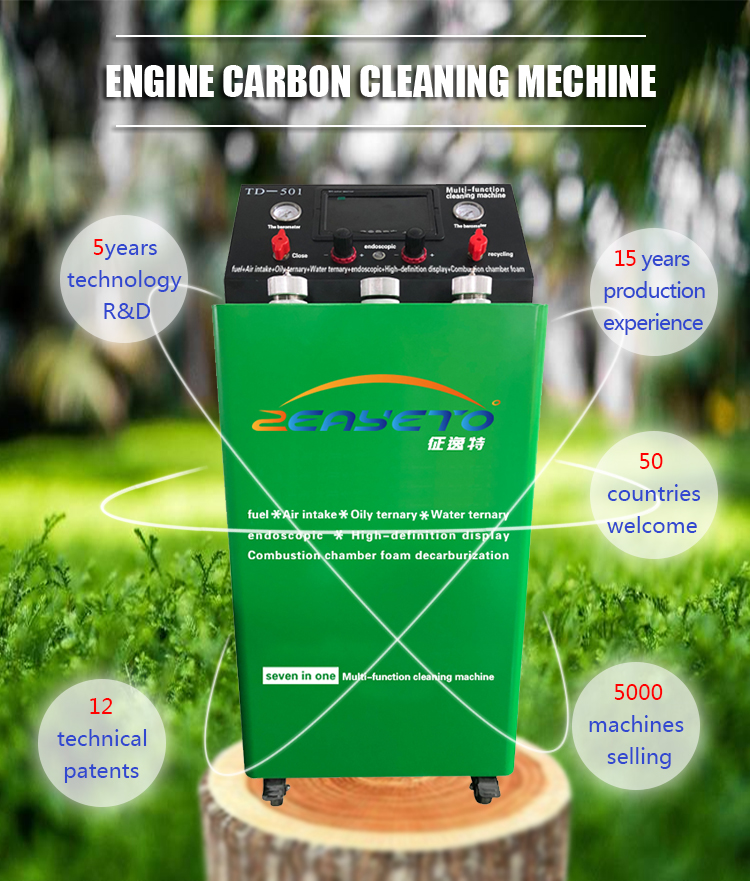 3.ABS-201 Brake intelligent equal oil change machine
Equipment overview: High-precision weighing sensor weighing, full intelligent computer board precise control of the same amount of oil change, one-person operation, four-wheel pumping at the same time, can quickly complete the oil change work, saving time and effort. The pipeline is made of professional custom tubing to avoid corrosion. The internal templating design has a very low failure rate. High-precision equal exchange of old and new oils to prevent air from entering the brake system. It is the right assistant for the brake system.
Main functions: Automatic identification of positive and negative power supply; vacuum pumping old liquid, fast returning speed; new and old oil window display, oil change effect at a glance; fuel filler with filter design; full intelligent computer board. Imported electronic components, the performance is extremely stable; special custom fast female, the industry's first, high-end quality and long service life; liquid crystal display, user-friendly operation, convenient and practical; one-button oil change to avoid cumbersome operation.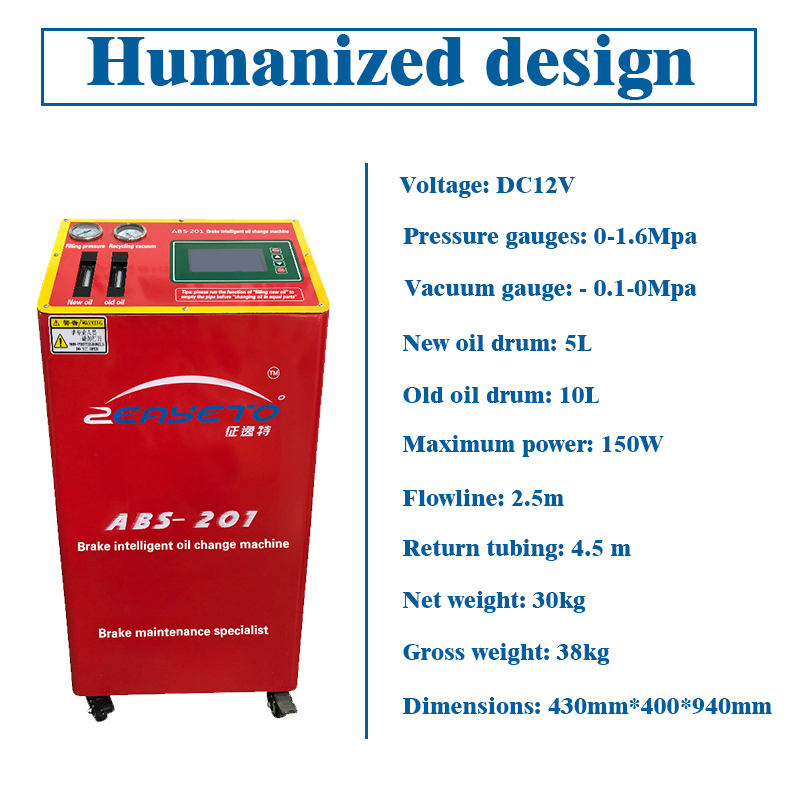 4.FIC-601 Automobile injector cleaning detector
Equipment Overview: This equipment is an electromechanical integration product that combines ultrasonic cleaning technology with microprocessor oil pressure control cleaning detection technology. This equipment can simulate various working conditions of the engine, clean and test the fuel injector of the car, and can also clean and disassemble the fuel injector and the fuel supply system.
Main functions: Ultrasonic cleaning function; uniformity/atomization detection function; sealing test function; injection quantity detection function; automatic cleaning detection function.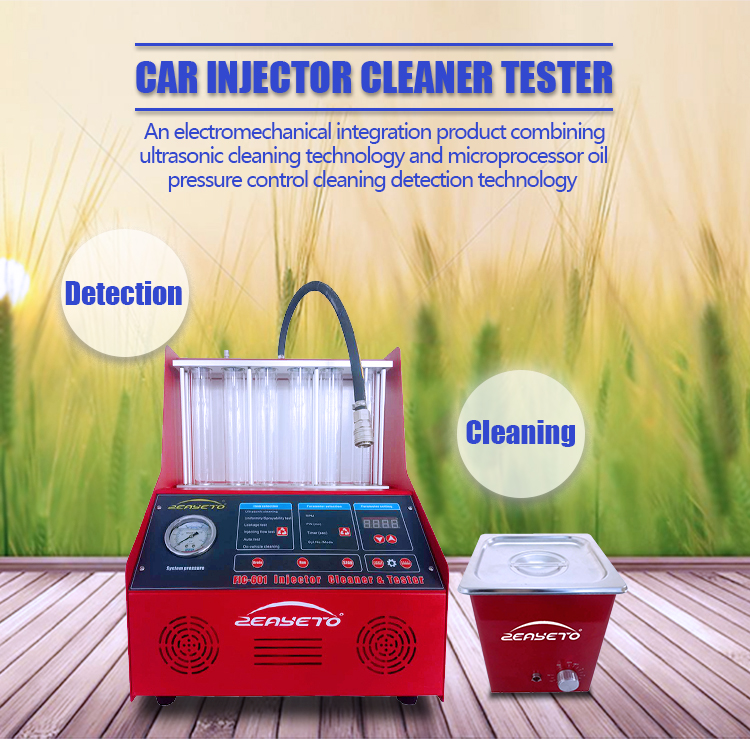 5.HHO-1500 HHO engine carbon removal machine
Equipment Overview: The hydrogen-oxygen carbon removal machine is a machine that utilizes the catalytic characteristics of the hydrogen-oxygen gas,the combustion supporting characteristics, the high temperature characteristics of the hydrogen-oxygen flame, and the characteristics of the hydrogen oxygen flame generating water to remove the volume carbon inside the automobile engine. In fact,it is a hydrogen oxygen generator and some accessories. Using water as raw material, electricity is decomposed into hydrogen and oxygen by electricity,hydrogen is used as raw material,oxygen is used for combustion, and is sent into the interior of the automobile engine through the air inlet , and is mixed and burned with gasoline and air. The oxy-hydrogen gas mixture is equivalent to a catalyst for gasoline combustion. It is a qualitative leap in the field of car maintenance.

Main function:Engine carbon cleaning for trucks,cars,buses and motorcycles.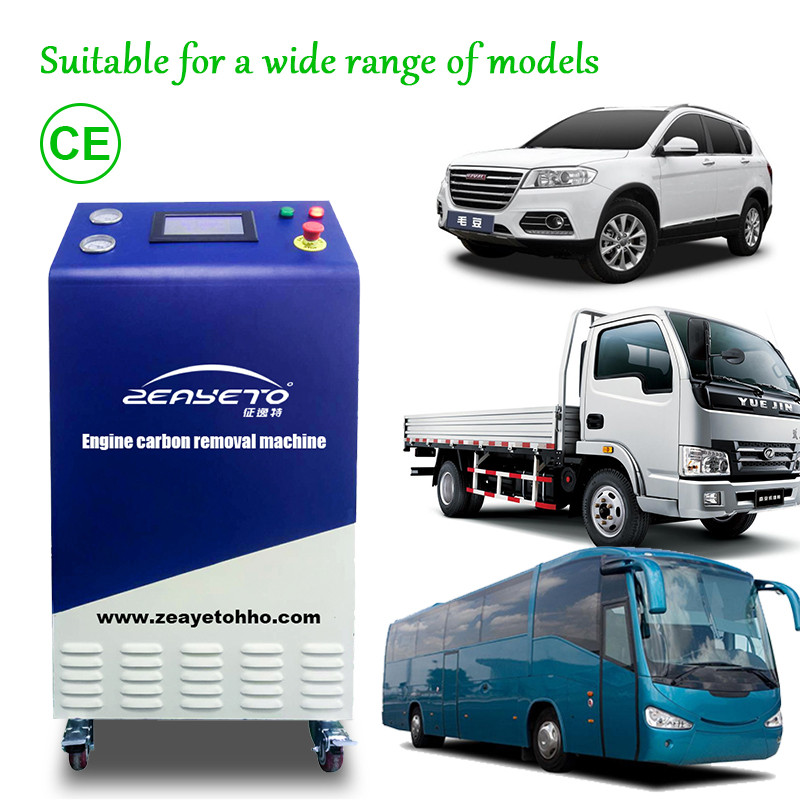 Patent certificate: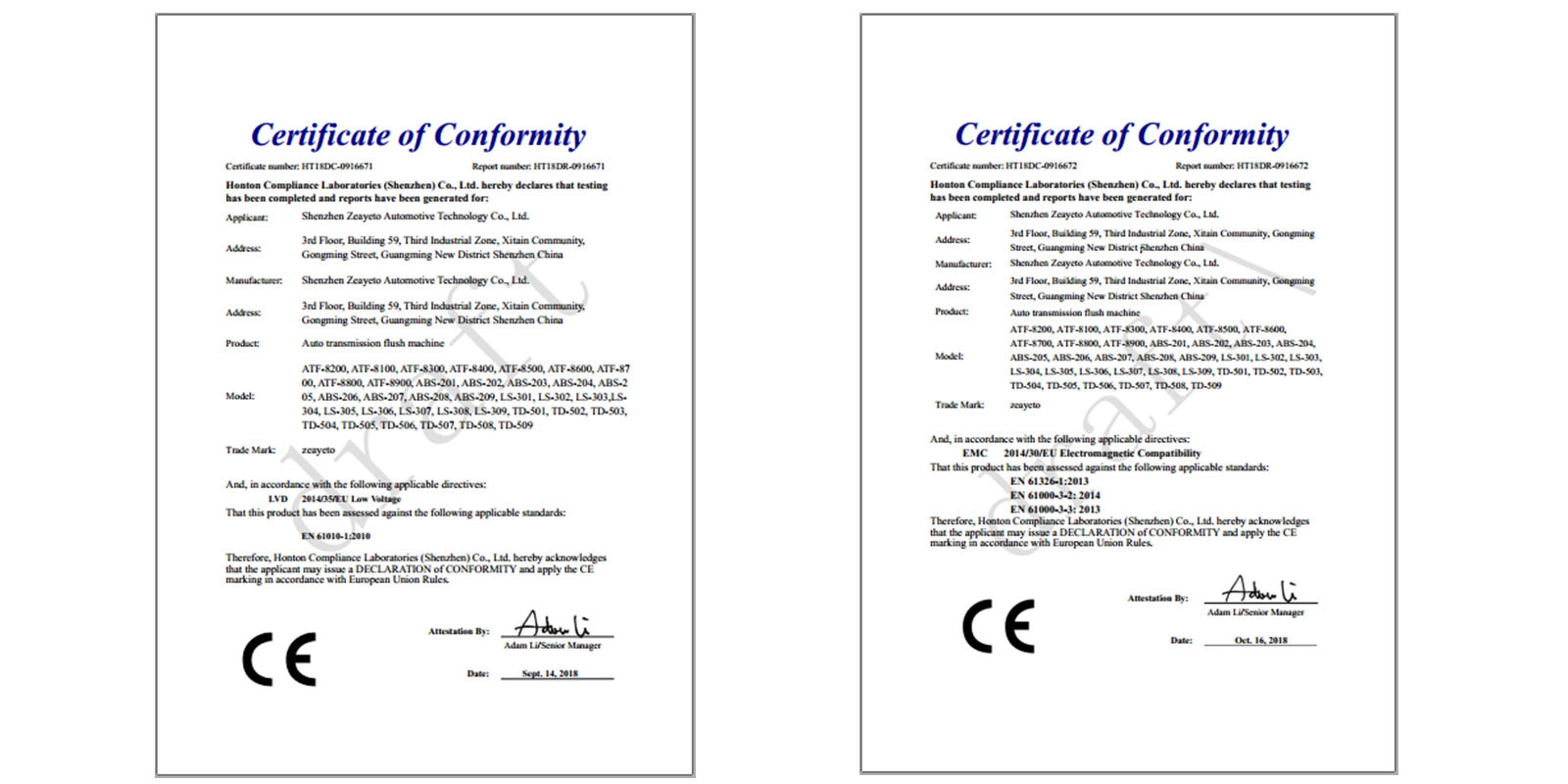 A successful enterprise is inseparable from an excellent corporate culture. The company team always adheres to the business philosophy of "doing things honestly, being honest, being innovative, and achieving a harmonious and win-win situation. It is always firm: a win-win cooperation and a common development goal. Always believe: there is no one hundred percent good product, but there is a 100% good service business purpose; in the company's development, committed to providing customers with high quality, competitive products and quality services, professional technology Consult with Peixin to solve and meet the customer's problems and requirements in a timely manner. Shenzhen Sihui Tongda Technology Co., Ltd. always welcomes people from all walks of life to come to inspect and visit, and seek common development and welfare!
Shenzhen Zeayeto Automotive Technology Co.,LTD is a high-tech automotive maintenance equipment manufacturer and exporter ever since 2013. The products apply to gasoline&diesel vehicle. It is widely used for maintenance of combustion engine, transmission, power steering, lubrication system, water cooling system, air conditioning system, brake system etc, which provide intelligent and convenient way in automotive aftermarket worldwide. We persist being the leading smart automotive maintenance solutions provider and manufacturer.Zeayeto supplies products to 57 countries. Sales revenue in 2018 is USD5.97 million. With 100+ well trained and skilled employees,our annual capacity are 24 thousand pieces. Over 10 series equipment, All come with CE, FCC,REACH, ROHS marks. ISO 9001 and ISO14001 have been certified. We utilize advanced production and inspection facilities from Japan,Germany and USA. The inspection occurs throughout whole process flow. On the top of that, we invest 10% sales revenue in R&D of core technology and new facilities to improve competitiveness . Hence, the OEM/ODM project is absolutely doable and welcome.Customer Oriented, Quality Focused, Technology Driven are our non-stopping business philosophy. Zeayeto is always innovating technology and aiming to became a famous international brand in the automotive maintenance industry.Zeayeto Business philosophy: Technology Driven、Customer Oriented、Quality Focused.Zeayeto Mission and target: 1、Providing reliable products Zeayeto assists its customers achieve sustainable economic benefits.                                             2、To be a famous international brand in the automotive maintenance industry.Zeayeto Values: Innovation、Professional、Cooperation、Concentration、Responsibility、All Win.
Address:

3rd Floor, Building 59, Third Industrial Zone, Xitain Community, Gongming Street, Guangming New District Shenzhen China